Microscopy
Keen observation brings better yield
Supervise the invisible nano world with hyperspectral technology
Fast
High accuracy
High sensitivity
High dynamic range
High stability
High compatibility
High system flexibility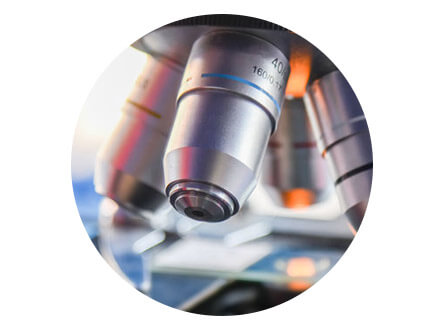 Application
Fulfill your dream with hyperspectral technology
Feature introduction
In order to meet the needs of a highly diverse market, the hyperspectral camera for microscopy is another key product of ours. The camera that combined with hyperspectral imaging technology is suitable for all kinds of application at various microscopic levels, and is particularly useful for semiconductor material analysis. Compared with similar products on the market,
our camera is capable of detecting even smaller defects, it can improve the yield and is more cost-effective for customers.

Our product supports USB 3.1 Gen. 1, with high stability and compatibility, makes integration more flexible and easier to achieve.
Product Specification
Our goal is to extract useful information from various data in the spectrum and create value and knowledge for human society. Those who are troubled without measuring equipment and interested in obtaining reliable data, please feel free to
contact us
。
| Model | HPS OX-380-780 |
| --- | --- |
| Resolution | 1,920×1,200 |
| Frame rate | 48 fps |
| Spectral Response Range | 380-780nm |
| dynamic range | 12 bit |
| Dynamic Range | CMOS |
| Shutter speed | 2/3"inch |
| Shutter Type | Global Shutter |
| Lens mount | C |
| Electronic interface | USB 3.1gen1 |
| Working voltage | 4.75 VDC - 5.25 VDC |
| Weight | 200g |