We are
Helper

Light consultants

Hyper

Top hyperspectral technology Technicians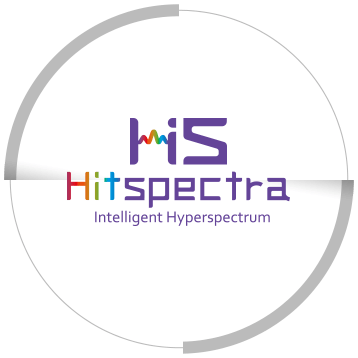 Health

Providers of telehealth services

Human

Givers and inventors to the society
- Health -
Origin
Beginning
Improve medicine and life quality with spectrum technology
Enterovirus is a common childhood illness also known as the "hand-foot disease", which can leave sequelae or even cause brain death, the mortality rate exceeds 70%.
Our founder, Professor Hsiang-Chen Wang, noticed the initial symptoms of enteroviruses are similar to colds and with no obvious lesions in the mouth. The limited visibility of human eyes under ordinary illumination can barely identify the disease at the initial stage. This impelled Professor Wang and his team to develop hyperspectral imaging, which can solve the problem of the early stage identification. By deploying the technology, the disease can no longer be elusive.
Hsiang-Chen Wang holds a PhD in photonics and optoelectronics from National Taiwan University.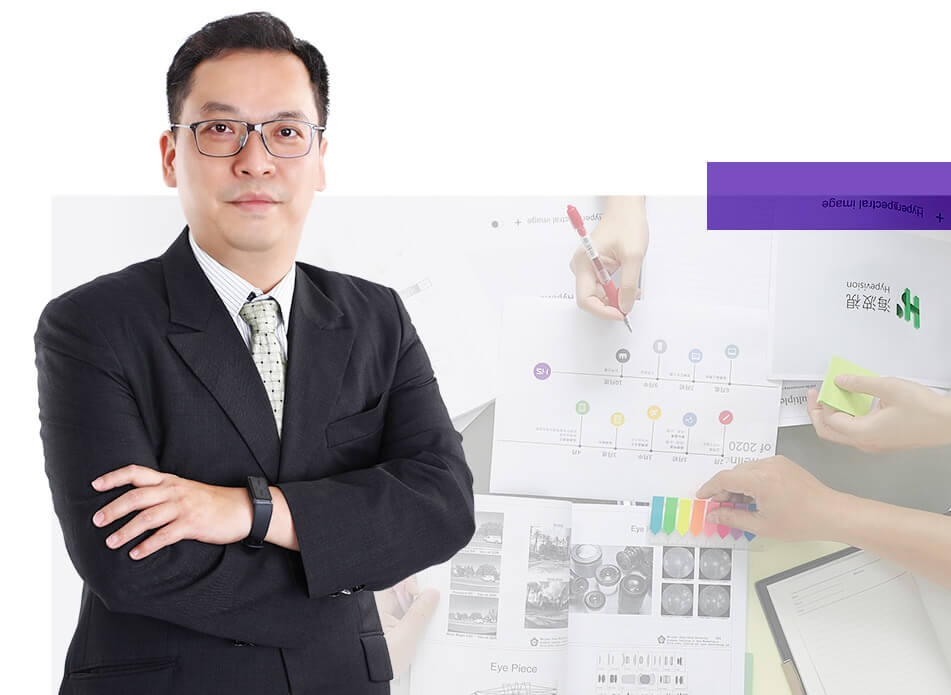 - Helper -
About us
Hitspectra
Providers of comprehensive hyperspectral technology
Hitspectra Intelligent Technology Co., Ltd. is a company that specializes in the development of cutting-edge identification systems. Our team members include experts in technology, business development, financial planning, corporate management, and marketing. We will usher in the future of manufacturing with our accurate data collection.
In order to achieve the mission of excellence in identification technology, our long-term corporate vision is to become a "world-class intelligent imaging recognition pioneer."
At the same time, with the philosophy of "forward-looking", "innovation" and "interaction", our products are mainly positioned as industrial intelligent identification equipment, performing different identification functions to improve the efficiency and credibility of the industry. We advocate the values of "respect individuals", "be trustworthy " and "develop superior technology" to achieve corporate philosophy and goals.
At "Hitspectra"
Light connects us,
outlines the future.
- Hyper -
Patent
Patent
Consultants light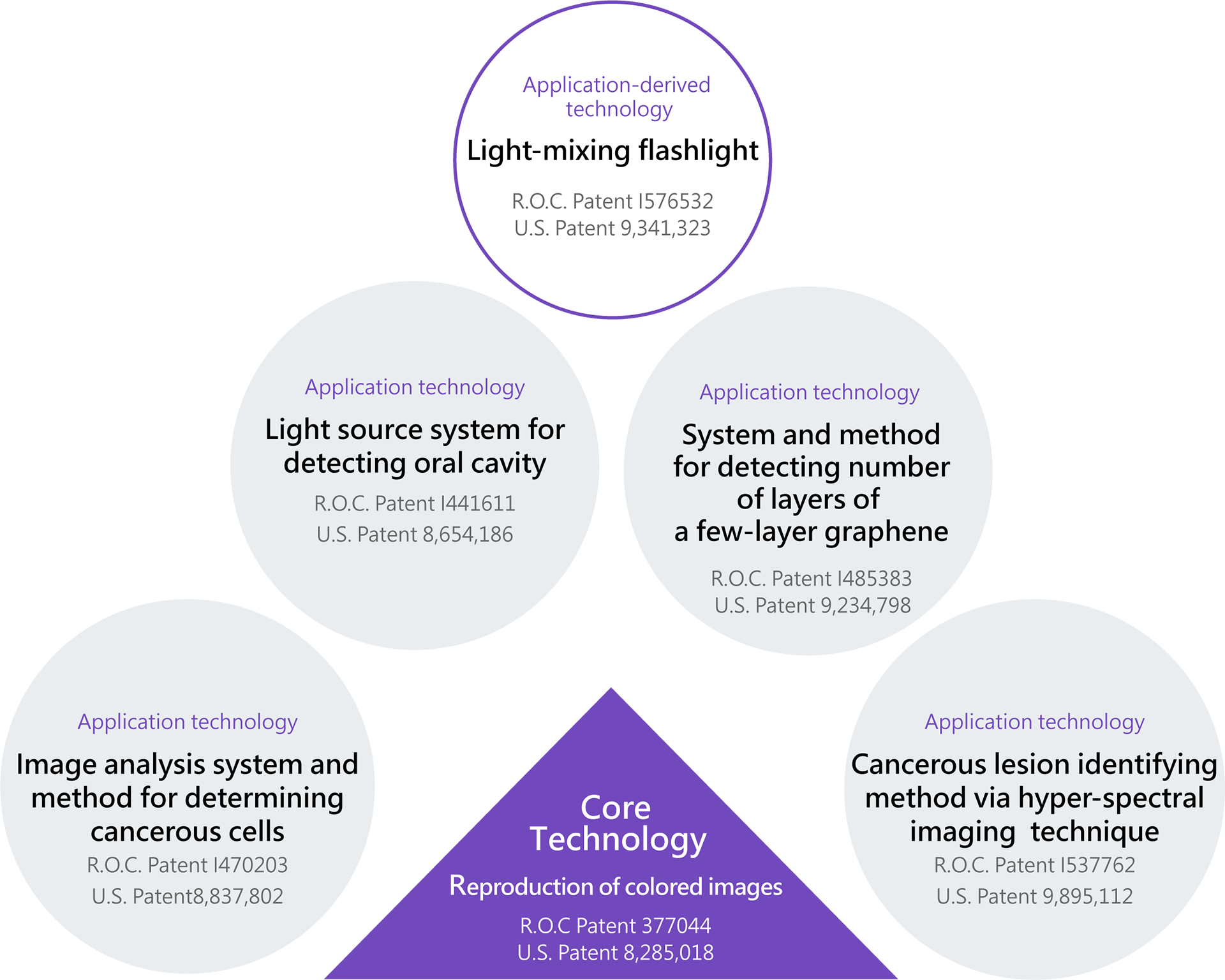 Our core technology, hyperspectral image, improves the accuracy of traditional image recognition. The current directions of the application include biomedical optical inspection and agricultural fruit quality inspection, both combined with artificial intelligence algorithm. Therefore, our strategy is to apply technologies include hyperspectral image, optical module system and color imaging, in hyperspectral image reconstruction, optical lens module and light source system. We are also applying our technologies in cancer cell detection and agricultural fruit quality inspection, that have brought us multiple patents from Taiwan and the U.S. In the future, we will combine our technologies with machine learning for further improvement. Although there are many image detection patents in the market, they have yet combined with hyperspectral imaging technology to increase the detectability factor, which give us advantages in the field.