Industry 4.0
Smart manufacturing / Quality inspection
"Non-contact & non-destructive" inspection for tiny structural defects

Semiconductor
Semiconductor inspection
Hyperspectral imaging provides real-time display to improve production yield
We provide professional equipment design services to upgrade our customized products. Starting from the core hyperspectral imaging and intelligent algorithms, to integrate with industrial cameras, lenses and other components, we provide solutions with cost advantages and high performances, not to mention extensible products and complete after-sale services.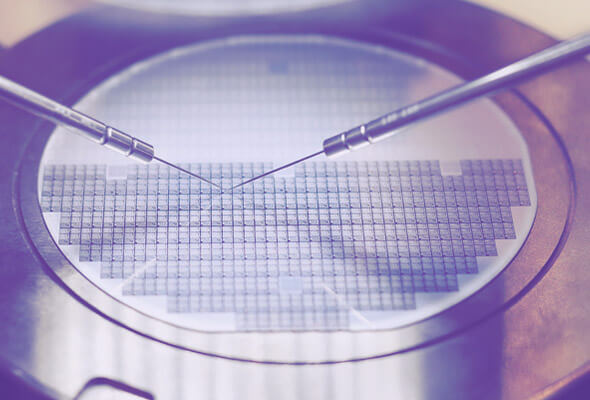 Semiconductor Inspection / Thin film inspection
In today's semiconductor industry, the linewidth of the process is getting smaller and smaller as technology advances, and wafer inspection is becoming even more important. The smaller the "defect" in the process, the greater the impact on the wafer. Our inspection method involves hyperspectral imaging, which can more accurately detect the existence of tiny defects, improve the yield and the quality.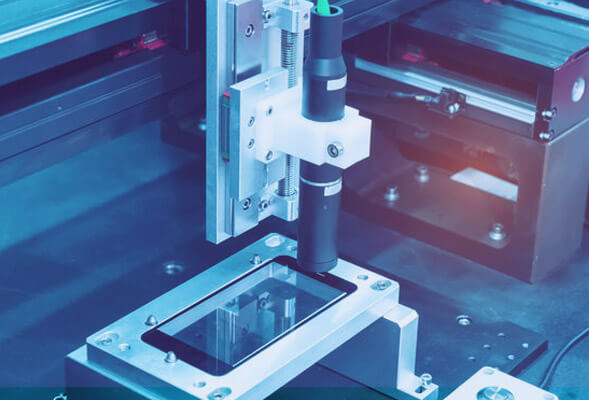 Inspection for flat panel display
In a society where information explodes, audiovisual devices, like mobile phones, tablets, TVs, desktop computers, etc. have become a necessity for every family and everyone. In order to pursue high quality images, the flat panel display needs to be more accurate in detecting defective pixels, such as bright spots and dark spots, generated in the manufacturing process. The use of hyperspectral imaging technology enhances the accuracy of automated optical inspection, while improving production efficiency.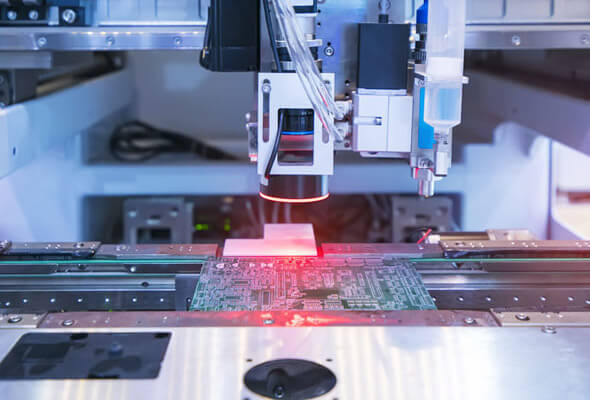 Inspection for Printed circuit board
Printed circuit boards play an important role in integrated circuits and electronic components. In order to accurately locate the position of each component, the requirements for inspection capabilities are very high; the use of hyperspectral imaging can optimize the quality, enhance the detection ability, and effectively reduce the cost of labor.
Hyperspectral vision inspection solution
Customizable products
AOI automatic optical inspection equipment
PCB inspection equipment
Wafer inspection equipment
LCD inspection equipment
TFT-LCD inspection equipment
Touch Panel inspection equipment
Mura defect inspection equipment
IC packaging inspection equipment
Appearance inspection equipment
(Check for defects, foreign materials, burrs, cracks, etc.)